Smart Devis simplifies and digitizes the tendering process in Switzerland. All our customers need is a browser.
Record your projects and the project-specific data such as the type of project, addresses, estimated construction costs and the data of the parties involved. You can also upload project-specific files into the project overview – so you can find all the important information in one place and, thanks to our cloud-based solution, from anywhere.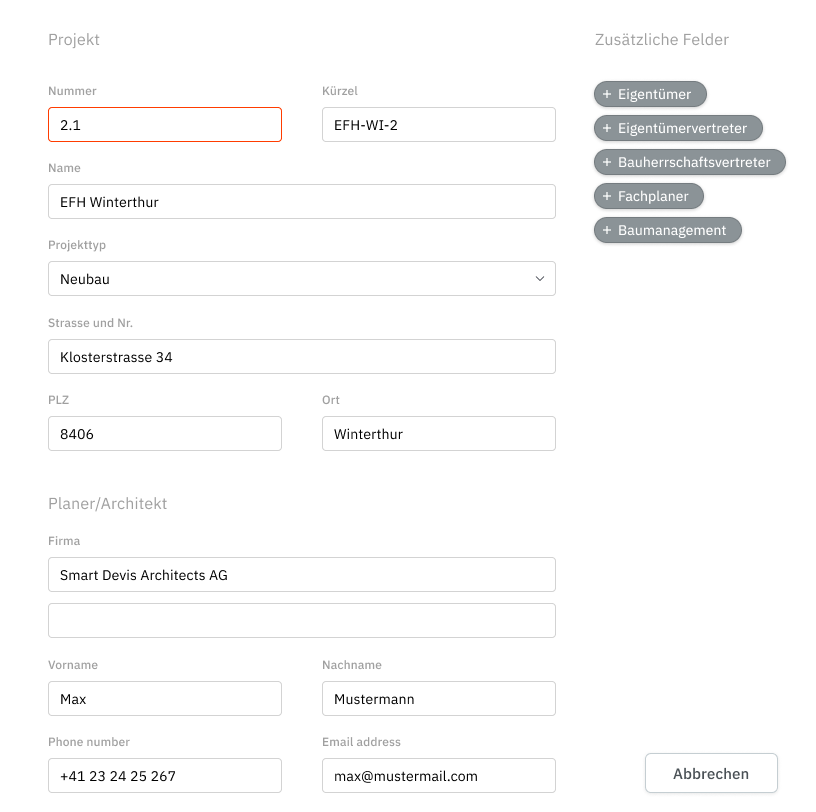 ---
Create Devis within the projects. Set the date of implementation and upload devis-specific files that are necessary for the relevant trade to create an offer. Within the devis, you can also upload files based on their position. Create conditions (opening credits and special provisions) within the devis and enter the desired discounts.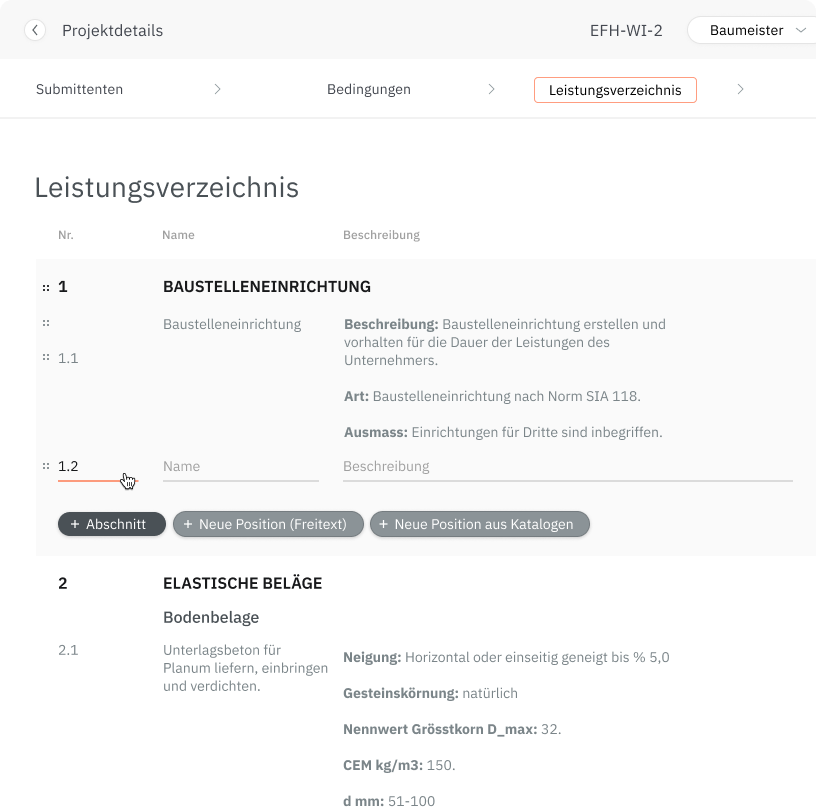 ---
Invite contractors to prepare an offer and automatically save their contact details for the next devis. The contractor adds his prices to the devis and the desired discounts.No program is required to create the offer.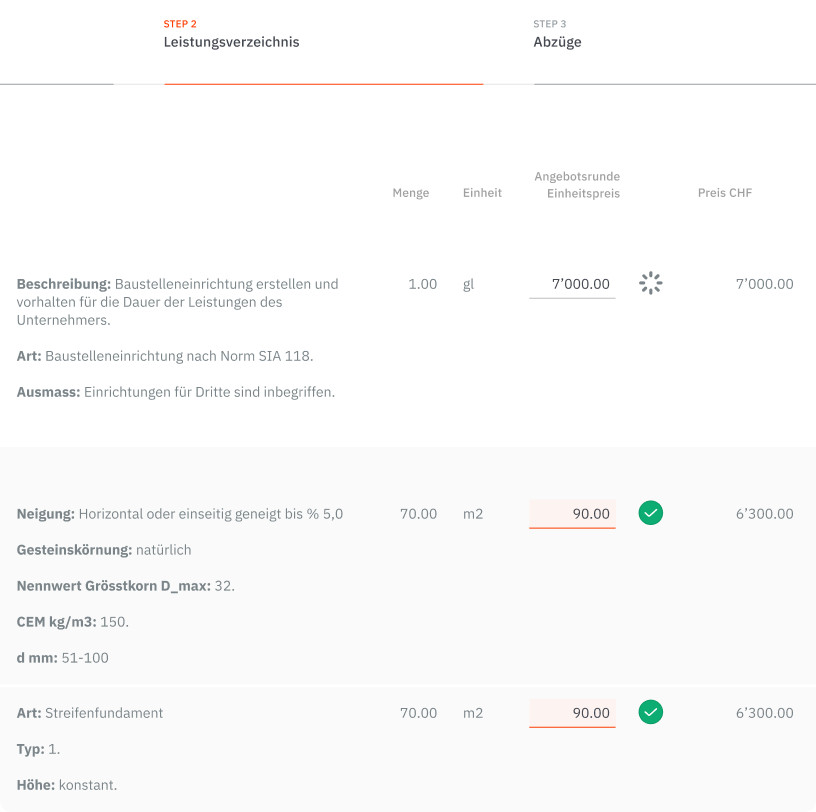 ---
Compare the received offers and select the desired contractors – or you start a bidding round with one or more contractors. It is possible to make comments and specifically ask for changes.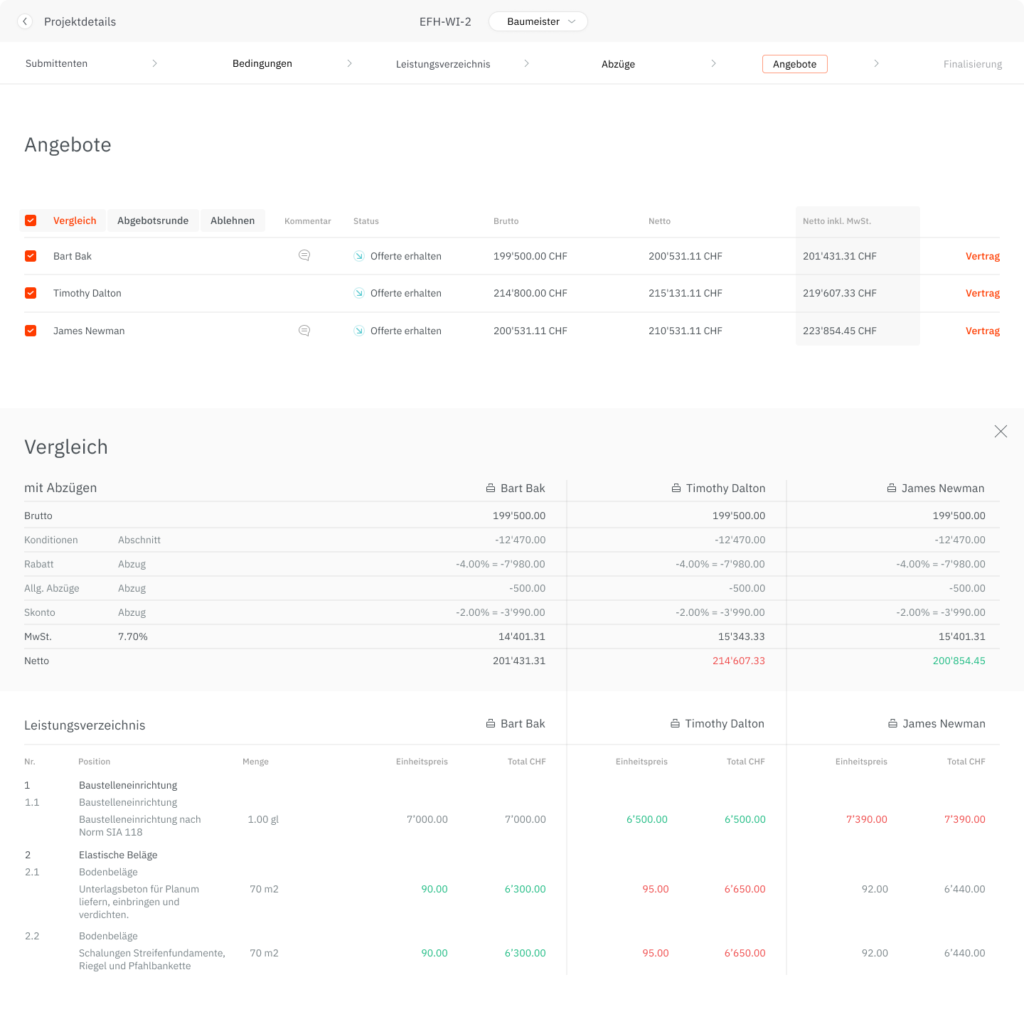 ---
In the specification of services, the architect can delete, change, add or open items for the contractor to change prices. The contractor is also able to adjust discounts in this process.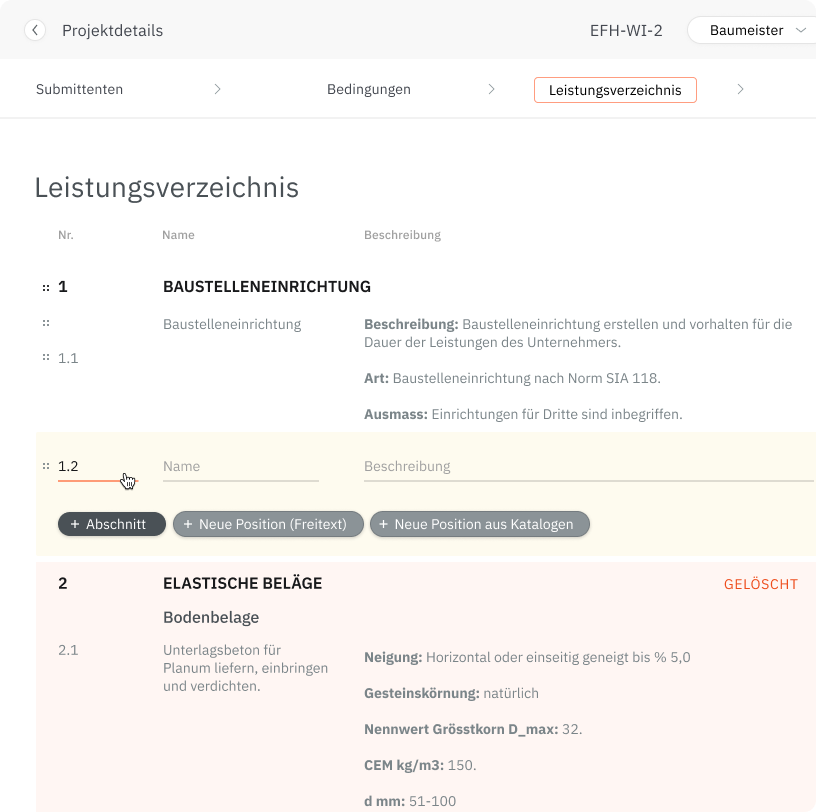 ---
After the bidding round, the architect selects the desired contractor and can make final adjustments. The devis is sent to the contractor. After confirmation from both sides, the contract is automatically generated and sent to both parties.
The other contractors automatically receive a notification of a rejection.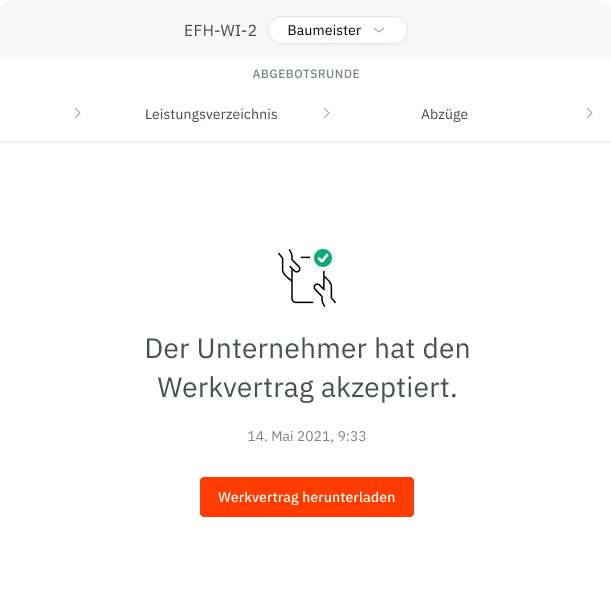 ---